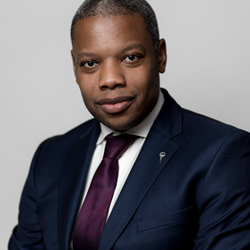 Marlon Chigwende Managing Partner
Marlon has over 20 years' business experience, much of which has been focused on Africa. He was founding co-managing director and head of The Carlyle Group's maiden Sub-Saharan Africa Fund and the founding managing director for Standard Chartered Private Equity Africa. In both instances, he started and developed pan-African private equity businesses from scratch.
Marlon's experience with larger funds convinced him of the opportunity in the 'mid-market'. Here smaller amounts of capital have to combine with industry expertise and shareholder trust to create growth. This segment of African economies is dynamic and has the greatest potential to create sustainable employment and wealth.
Marlon has served on the boards of various portfolio companies in Southern Africa over the last ten years. He currently serves as an Africa advisor on the board of ACDI/VOCA, a private, international development nonprofit organization.
.....................................................................
Mayowa has 11 years' private equity and banking experience in Africa, most recently as a Director with Standard Chartered Private Equity Africa.
He served on the boards of a leading West Africa focused packaging business with a $100m revenue profile and a significant supply chain operator in the Southern Africa Development region. During his time at these companies, he focused on supporting regional expansion, developing and implementing governance structures and corporate reorganisation.
Mayowa's transaction experience covers over ten African countries. He is currently on the board of an Agribusiness focused enterprise in Nigeria.
.....................................................................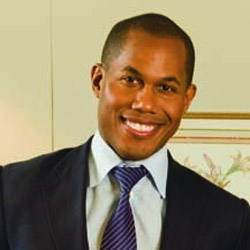 Cedric Bobo
Operating Executive
Cedric was a Principal at The Carlyle Group for over 10 years. At Carlyle, his experience covered secondary fund acquisitions and transactions in the Infrastructure and Logistics space in the U.S.
Prior to Arkana Cedric worked at DLJ Merchant Banking Partners ($5.3bn private equity fund) and McCown De Leeuw & Company ($750m private equity fund). His experience at these firms spans the Retail, Energy, Chemicals, Healthcare and Transportation sectors in Europe.
More recently, he was the founding member of a power focused infrastructure platform which executed a 100MW (on-grid) utility scale solar power purchase agreement with the Federal Government of Nigeria.
.....................................................................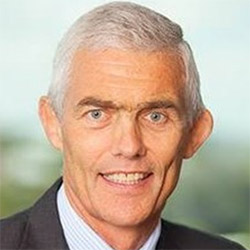 Alastair Morrison
IC Chairman
Alastair has spent his career investing in growing private companies with international PE groups.
He was a Founder and former Global Co-Head of Standard Chartered Private Equity, latterly Vice-Chairman of Principal Finance sitting on a range of global investment committees.
He spent 17 years living in Asia and investing in emerging markets there and in Africa. He previously co-headed the establishment of 3i's SE Asian office. More recently he was an operating executive with The Carlyle Group's Africa Fund, and currently sits on the Investment Committee of a Vietnam-focused PE fund.